---
---
CGM
Promotion Codes are not applicable to this deal
$50 Sensor + Transmitter Subscription (1 year) - 640G
Under 21 years of age and looking for Government funding? Visit Medtronic-diabetes.com.au for more info
Already using CGM? Now you can have the benefits of our Enlite Glucose Sensors at great value.Sign up to receive 12 boxes of Sensors over 12 months + 1 Guardian 2 Link Transmitter (included in shipment 12) and you'll save AUD 2,255 off RRP!Your credit card will be charged in instalments of AUD 250 every month for 12 months. Each box of Enlite Glucose Sensors contains 5 Sensors (MMT-7800A).Please note that the Guardian 2 Link Transmitter will be sent upon the completion of the 12 month subscription.For users of the MiniMed 640G Insulin Pump only.By purchasing this deal, you agree to the
terms and conditions of the offer
. Cancellation charges will apply.
Please note:
The Enlite Sensor must be combined with the Guardian 2 Link transmitter to wirelessly transmit glucose readings to the MiniMed 640G. You must complete a Continuous Glucose Monitoring (CGM) start with your healthcare professional team before using this product. Be sure to discuss questions specific to your health and treatments with a healthcare professional.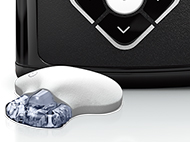 DEAL DETAILS

ALL PRICES DISPLAYED ARE INCLUSIVE OF ANY TAX
The total deal price is AUD 3,000.00. Giving you a saving of AUD 2,255.00 .
Product code: MMT-7008A

Quantity

1

Price (Incl. tax)

AUD 250.00
Product code: MMT-7512EEA

Quantity

1

Price (Incl. tax)

AUD 0.00
---